Alpenrose Cottage Hostel

Mount Shasta, California

Alpenrose Cottage Hostel

204 E. Hinckley St.

Mount Shasta, CA 96067

Tel. # (916) 926-6724

Rates: $15/person

Beds: 14

Private Rm. 1

Affiliation: None

Office Hrs.: 8-noon & 5-10pm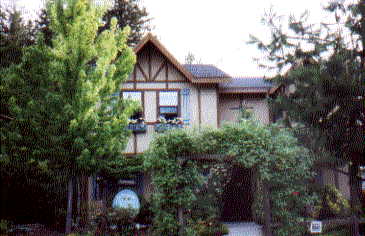 Above: Alpenrose Cottage Hostel

Above: Spotless Kitchen in the Alpenrose Cottage


Left Davison Hostel early yesterday. Drove to Lake Tahoe. Too hot & crowded. Drove to Sacramento--too crowded. Nine hours of hard mountain driving. Arrived at the Alpenrose Cottage Hostel--Perfect! Quiet, clean, peaceful. It's located practically at the foot of Mount Shasta.

There's only one other hoseller here. She came to Mt. Shasta from Austrailia to meditate. Mt. Shasta is supposed to be some kind of a "major energy power grid of the planet". I looked it up on the Internet and found some information about it.
If you want to learn more about the "Shasta Power Grid" click onto their web site: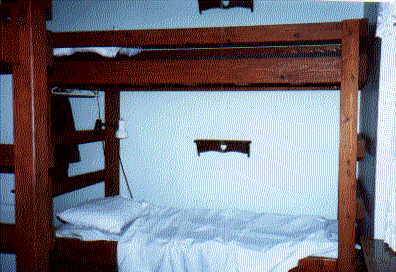 Above: My nice, comfy bunk.

Homesick
!


I'm getting tired of traveling. Rather be home on my couch. Gone 9,300 miles so far. Don't feel like seeing anymore. Just want to go home.

Tomorrow I'm headed to a hostel in Oregon. I've made it this far, I can't quit now, it will take me a week to get home anyway. I might as well keep going!