Antelope Island State Campground

Great Salt Lake, UtaH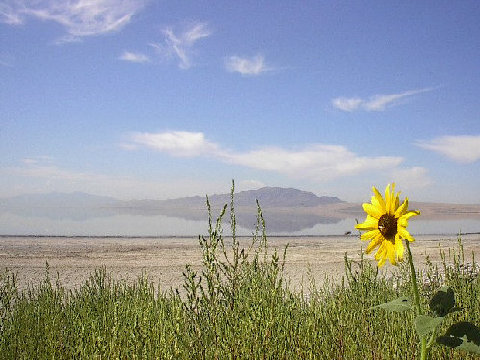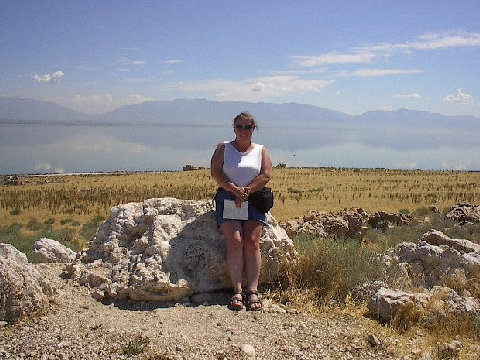 Right: There's that woman again. Ya'd think all that traveling, walking, & hiking would whip her into shape!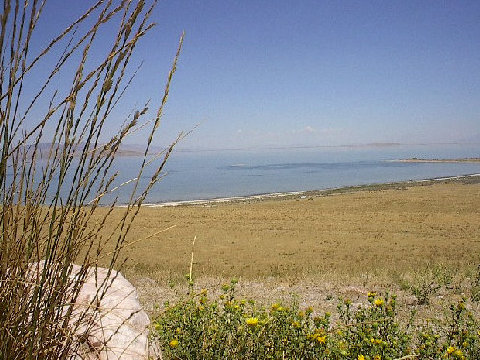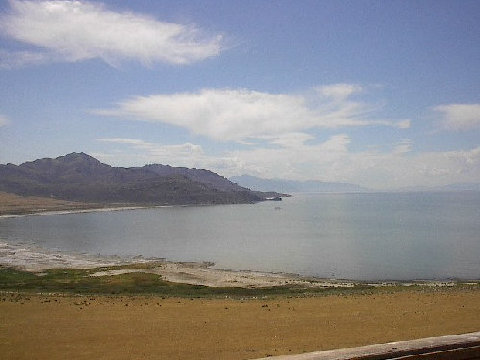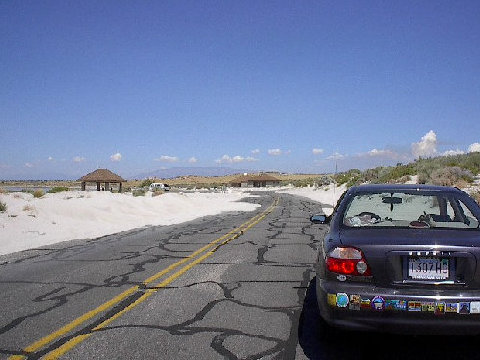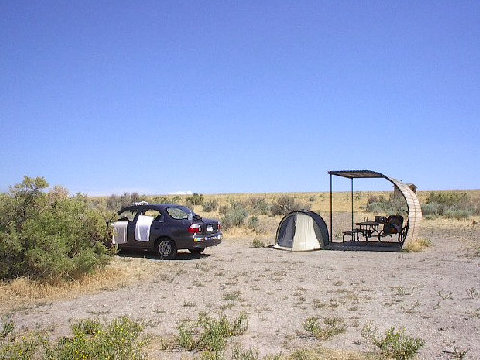 Left & Above: My campsite. I got there early enough to get the only site with a sun protection thing. And ya' REALLY need it out there! No other campers showed up until early evening--all RV's, I didn't see anyone else tent camping.


Went swimming. Showered. Slept in my bathing suit. It cooled off a little at night. Not much. Slept well.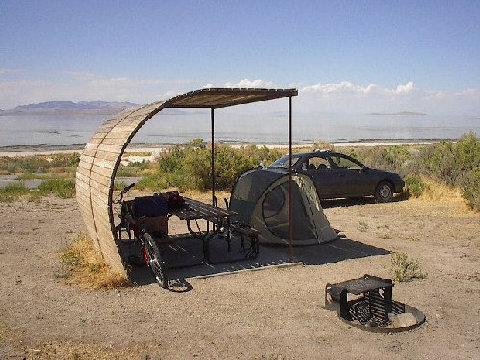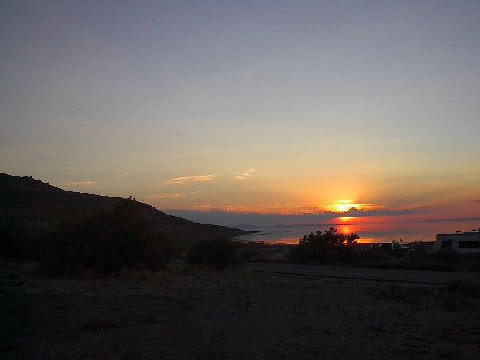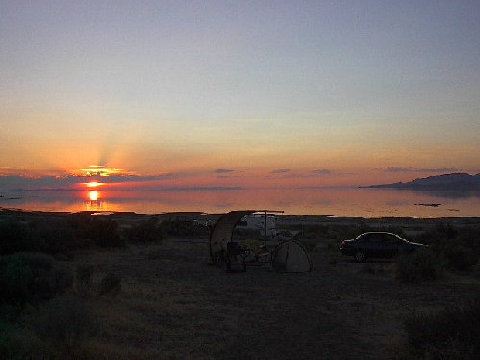 Learn more about Antelope Island and the Great Salt Lake. Check out their web site:

Just couldn't get enough pictures!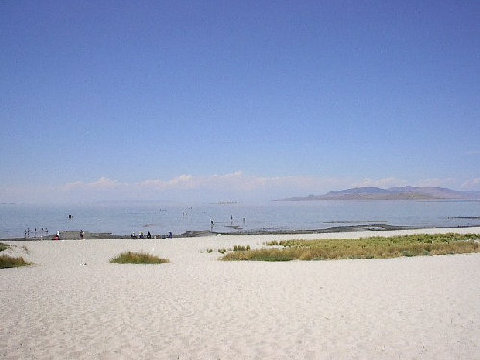 Right: This is the public beach. One of the first things I noticed was that there are BILLIONS of tiny flies flying right over the surface of the water. They don't seem to bother anybody. Everyone just wades right through them, ignoring them.


You have to walk way, way out in the water to get up to your knees!

Once you're far enough out, you lay on your back and float around enjoying the salty water.

When you get out, you're covered with a thin white film of salt. There are showers available.