Estes Park Campground

Rocky Mountains

Estes Park, Colorado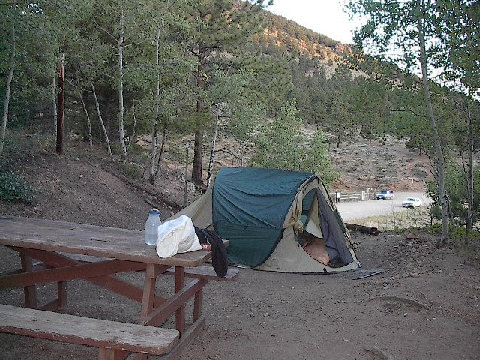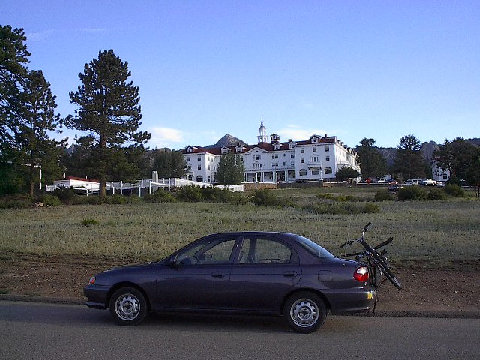 Above: Estes Park: The building where "The Shining" was filmed. The TV movie, not the one with Jack Nicholson.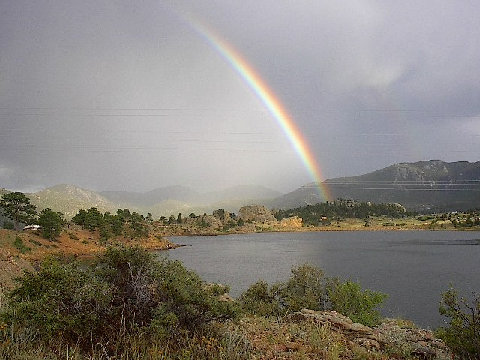 Was relieved to find this campground before dark after discovering that the Estes Park Hostel was closed.

Walking back from the showers to my campsite after dark, I saw a bunch of "red fireflies". Pretty. Never seen anything like that before!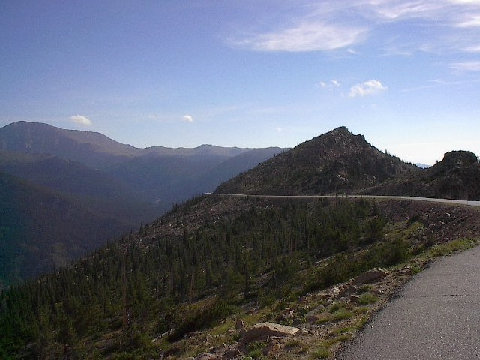 Rocky Mountain National Park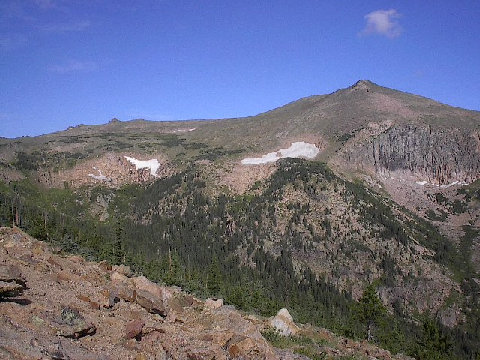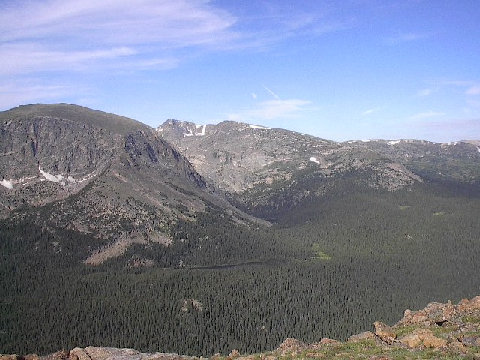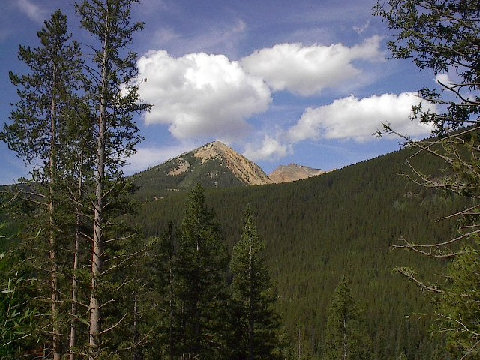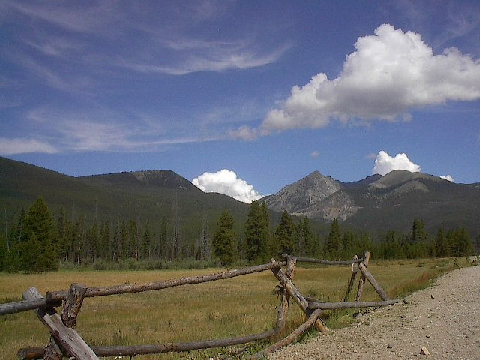 Took Rt. 34 through the Rocky Mountain National Park. Then Rt. 40 to Kremmling, to Rt. 131, to I-70.

Driving down 131 was a little bit of a challenge--it was steep & very curvy. There was a short period of rain--about 5 minutes. When I reached I-70 I turned on the radio to learn that a section of Rt. 131 had just been washed out.

My luck was still holding out!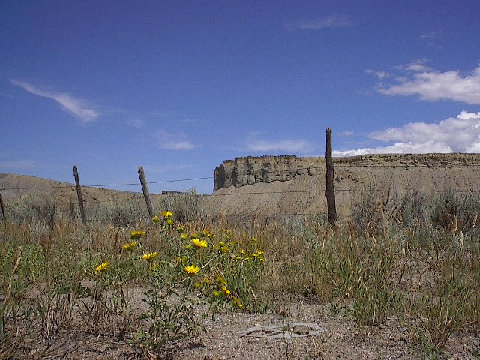 Left:

Stopped in Kremmling, CO for something cool to eat.

Below:

Took this photo down the street from Mrs. Z's.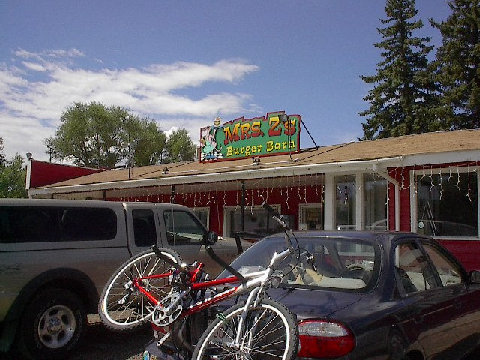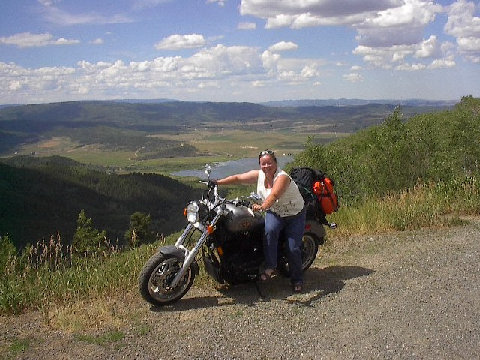 Left:


Nearing the end of Rt. 131, I pulled over to take some pictures. A gentleman with a motorcycle had the same idea. He asked me to take his picture--then he took mine.