Nicol Hostel

Nanaimo, Vancouver Island, BC

(Through the Inside Passage)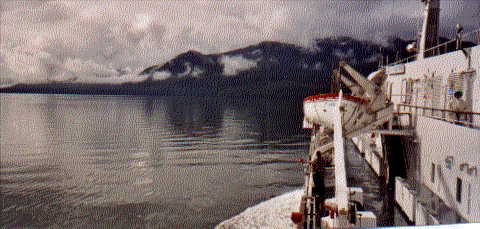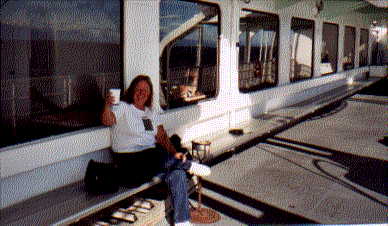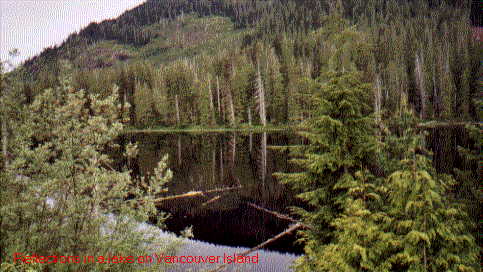 Nicol Street Hostel

65 Nicol Street

Nanaimo, BC V9R 4S7

Tel. # (250) 753-1188

E-Mail: gmurray@island.net

Rates: $13/Canadian $10/US

Credit Cards: No

Beds: 30 Summer


20 Winter
Private Rms: yes

Affiliation: None

Office Hrs.: 8-11am & 4-11pm

Caught the "Queen of the North" ferry from Prince Rupert, BC at 7:30 am. It was a nice, long relaxing cruise. We went past hundreds of miles of uninhabited forests and the San Juan Islands. Saw dolphins and bald eagles.

Above: "Queen of the North" ferry sailing down through the Inside Passage.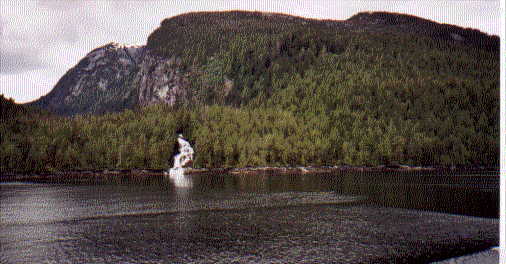 Left: More scenery alongside the Inside Passage.

The ferry arrived in Port Hardy too late for me to find a campground or hostel, so I slept in the car again, next to an RV in Port Hardy.

Right: Got up early the next morning and drove south toward Nanaimo. Stopped along the way to take a picture of the trees reflected in a lake.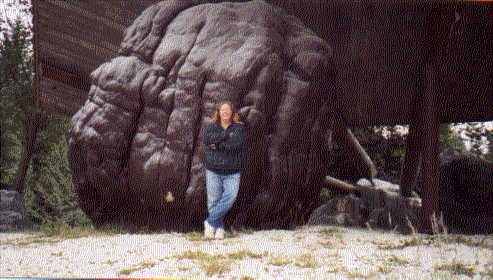 Left: Stopped to take a photo of me in front of a giant Spruce burl. Set the camera up on the hood of my car, pushed the button for automatic exposure, ran to the burl, and tried to look relaxed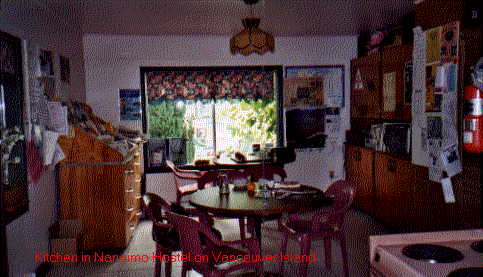 Left: The Nicol Hostel in Nanaimo. Friendly hostess. Good location. Took a walk downtown. Discovered that there was a ferry that departs from Nanaimo to mainland Canada. So I'm going to catch it tomorrow.
Right: The kitchen in the Nicol Hostel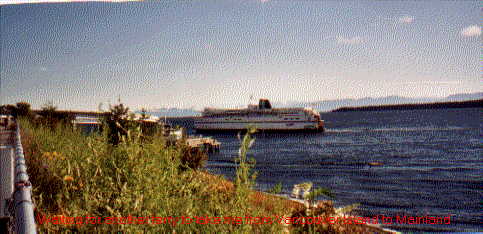 Below: The smaller ferry that goes from Nanaimo to mainland Canada.


Right; On another ferry. Leaving Nanaimo. Got my coffee. Headed back to the Birch Bay Hostel in Washington.