Cedar Bluff State Park

Kansas


Located a couple exits after Ellis, Kansas off Interstate 70.

I was desperately seeking a campground beside water--I needed a nice, cool swim before going to sleep! The heat wave was continuing all the way across the country. Every state was close to 100 degrees! At that point I think I was just about ready to swim in any old muddy creek.

I noticed the State Park was near Cedar Bluff Reservoir--yeah! Water!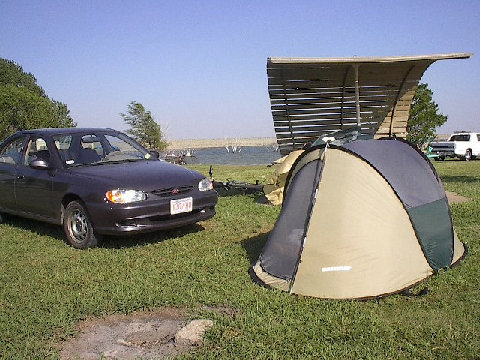 Above: Cedar Bluff State Park, Kansas--WATER

Happy Days are here again!

Darn! I've got a lot more pictures of this place, but I took them with my other camera and I can't find them!

Oh well, I'll find them later and come back to this...

In the meantime....let's move on!