Mount Rainier

Washington

Camping with Don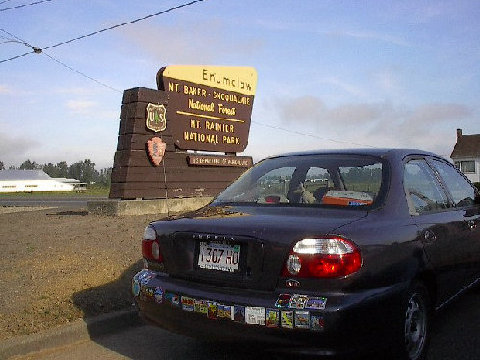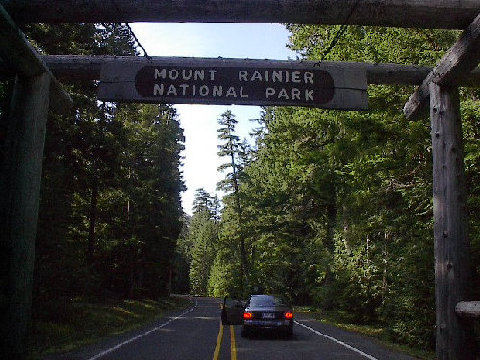 Don & I camping... Hmmm...Should be interesting.

We only argued half the time. But that's ok, that's what we always do. We always get over it.

That's probably why we're still friends after 22 years.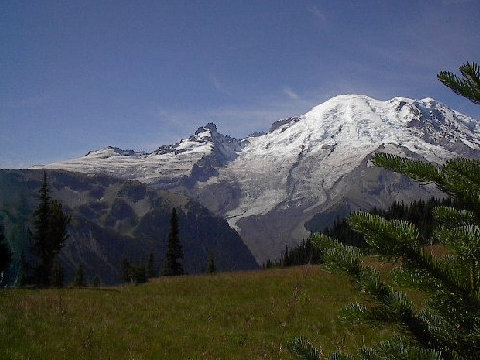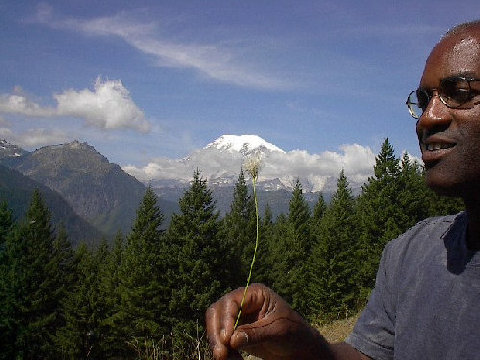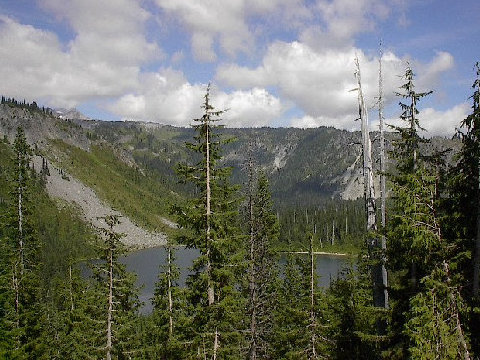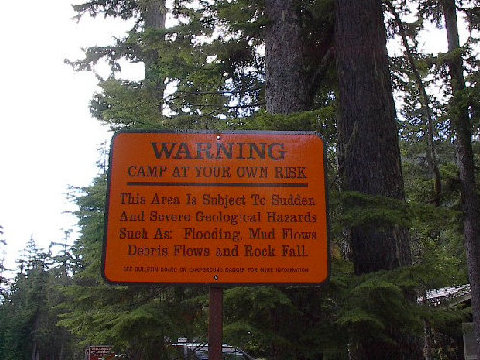 Left:

The sign reads:

WARNING

CAMP AT YOUR OWN RISK

This Area Is Subject To Sudden And Severe Geological Hazards

Such As Flooding, Mud Flows,

Debris Flows and Rock Fall


Our Campsite on the river.


About 4 am Don woke me up with a hysterical, "Lynn, Lynn wake up!"

I thought the river was rising or something.

Nope, he just wanted to tell me that he heard a couple of raindrops on the tent. I wasn't amused.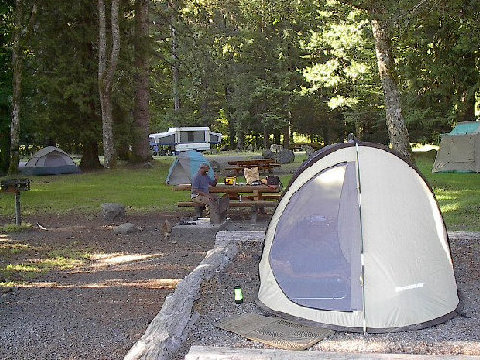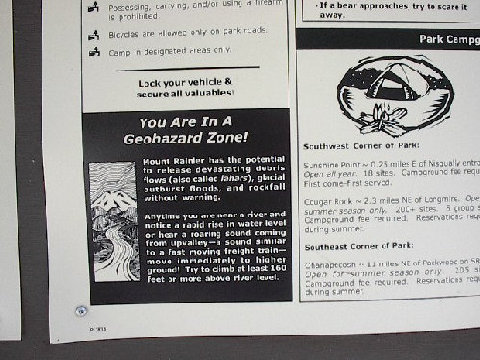 Another interesting warning sign.

It reads:

You are in a Giohazard Zone!

Mount Rainier has the potential to release devastating debris flows...

Anytime you are near a river and notice a rapid rise in water level or hear a roaring sound coming from upvalley--a sound similar to a fast moving freight train--move immediately to higher ground! Try to climb at least 160 feet or mover above river level.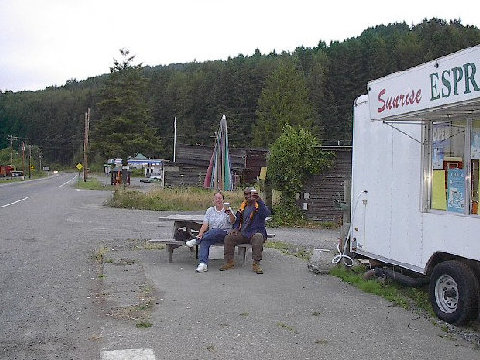 My hero. The gift shop overcharged me for this T-shirt. I wasn't going to say anything, but Don insisted on righting the wrong..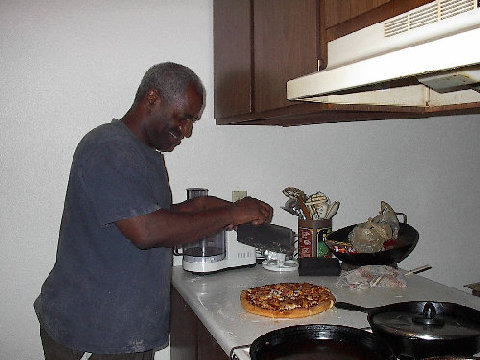 Click here to add your text.

Left:

After we got packed, and left the campground (which took me about 2 minutes after Don's frantic pleas for me to "wake up" )--I finally started talking to him when we stopped for coffee on the way to his house.

Back at Don's house.

August 30th.

Time to move on...

Wish I could go and visit again this year!