Birch Bay Hostel

Blaine, Washington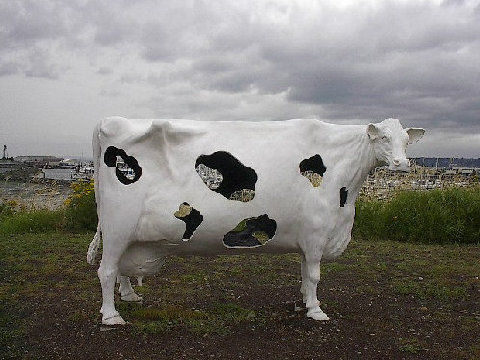 Holy Cow!

Birch Bay again!!

Art work on display in center of Blaine, Washington--the "biggest town" close to Birch Bay

Birch Bay Hostel

7467 Gemini St.

Tel. # (360) 371-2180

Rates: $13 HI member

Season: April 1 - Sept.30

Credit Cards; Yes

Beds: 45

Private Rms: Vary

Affiliation: HI

Office Hrs.: 7-9am 5-10pm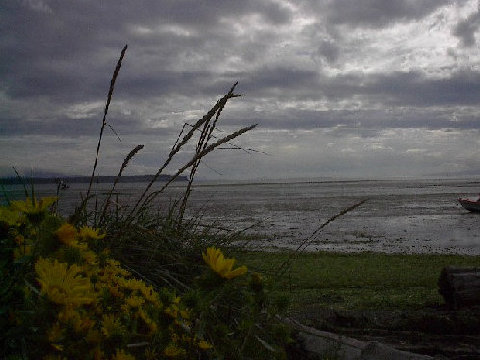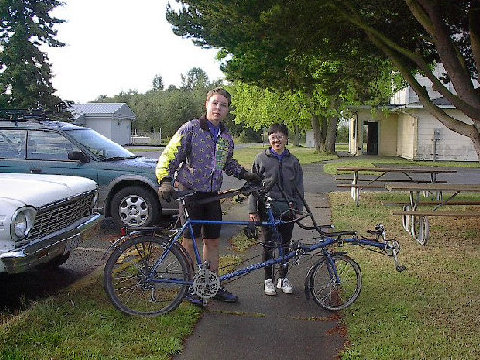 Left:

A couple of hostellers with their unusual tandam bicycle.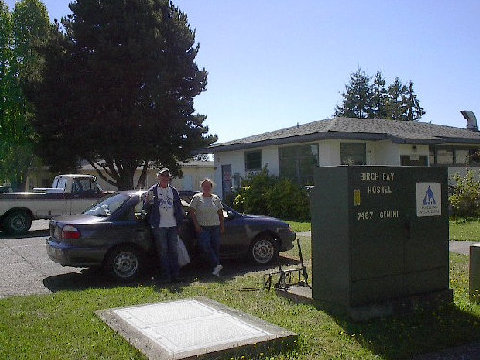 Right:

Wayne (hostel manager) and I.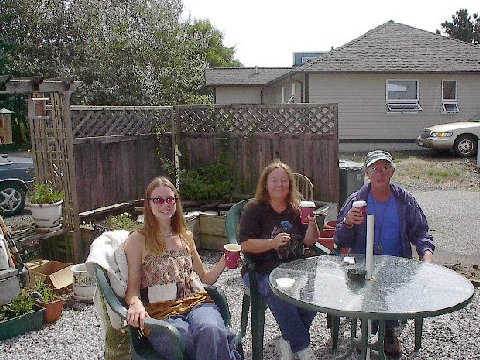 Left: Lisa Marie, me, and Wayne took a ride to visit a book store and have coffee.

Right:

Lisa Marie, Captain Sturgill, Wayne, and me.

The next day we took a ride on the "Plover" ferry across the bay from Blaine to the Inn at Semi-Ah-Moo for more coffee.

Stayed at this hostel last year also, check out June 5-9 & June 25-July 1, 2001.