Joshua Tree National Park

Twentynine Palms, California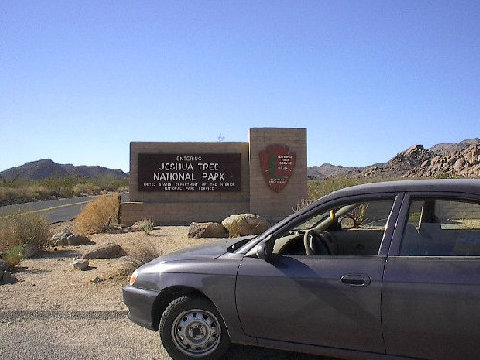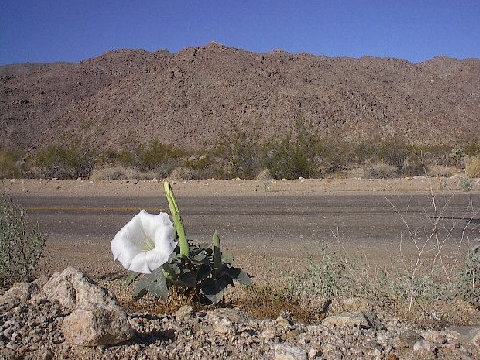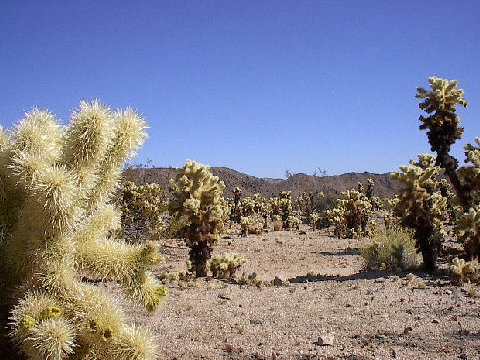 Arrived at Joshua Tree National Park around 5PM. Almost closing time at the information center. It was still over 100 degrees out. Hot & sticky. I asked the park ranger about the park campground...about tarantula's and scorpions in particular...

She said that if I got out of my tent during the night, I'd definately see tarantulas.

It was getting late. Had to decide if I wanted to pitch my tent in the baking heat of the desert campground & sweat all night with the possibility of some creepy crawler squeezing through some crack in the tent seam, OR find a nice (preferably cheap), air conditioned motel with a swimming pool & shower where I could scrub off the days worth of accumulated grime.

Yep--Motel. If there was ever an excuse to spend money on a motel--this was it!
Below: The Sunset Motel -- Decadent luxury (cheap too!)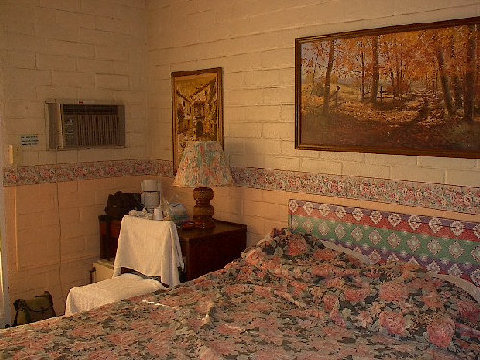 After a long day of driving & sweating...

Cool. Cooler. Coolest.

Swim. Shower. Watch TV from the bed in an air conditioned room!

Ahhhhhh.....life is good!


Once again, I had the pool to myself. Where is everybody & why aren't they in the pool? It was 105 degrees out!
Enjoyed the coolness more than I ever thought possible! Knew that the next day I'd be out there in the oven again! But I didn't mind 'cause it was all part of the adventure.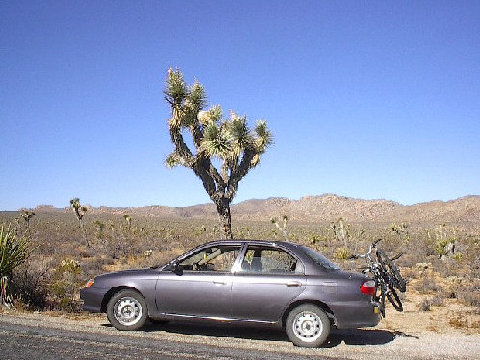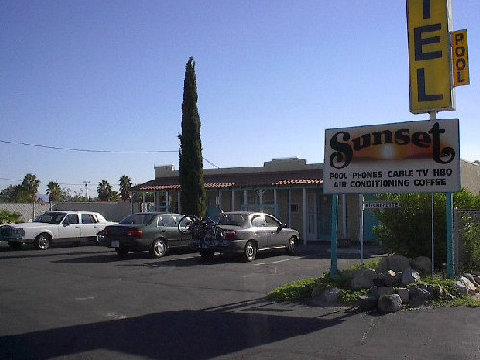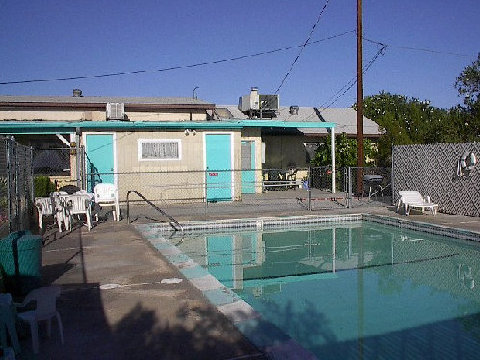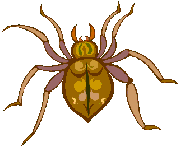 Left, above, below: Joshua Tree National Park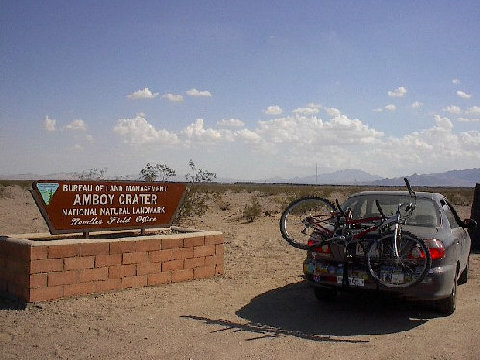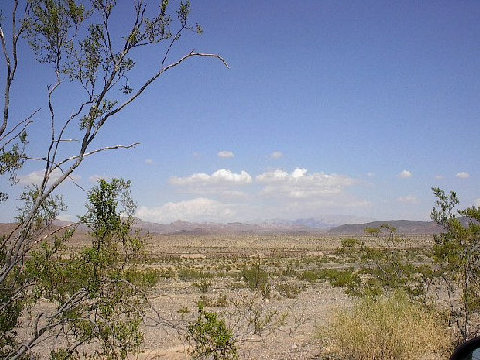 Heading south toward Joshua Tree NP, I exited Rt. 40 and traveled on a very secluded section of Route 66. The road wasn't in very good condition--a few bumps and pot holes. But I was having a good time driving and looking around at everything.

Drove by a tiny, tiny town on Route 66 called Amboy on my way to Twenty-Nine Pines near Joshua Tree.
Right: This is what the landscape looked like on both sides of Rt.66. I didn't see one car the whole way!

I'm so glad my kia held up.