Lanesboro Old Barn

Resort & Hostel

Preston, Minnesota

Lanesboro Old Barn Resort Hostel

Route 3, Preston, Minn.

Tel. # (800) 552-2512

Rates: $10-13/person



$25-35/private
Beds: 53

Affiliation: None

Office Hrs.: 9AM-9PM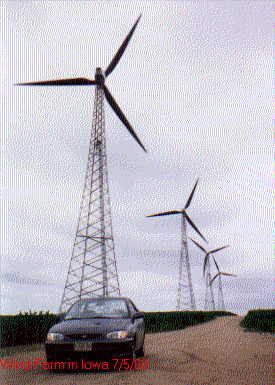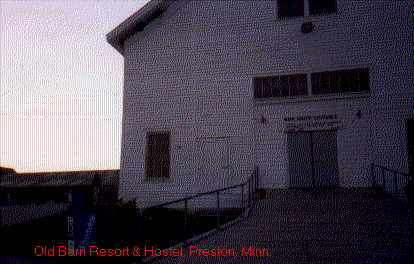 Above: Lanesboro Old Barn Resort & Hostel


The owners of this hostel also own a large campground. This hostel is in a big converted barn. Also within the barn is a restaurant & bar for patrons. There's a golf course (not in the barn, silly), and an indoor, heated swimming pool.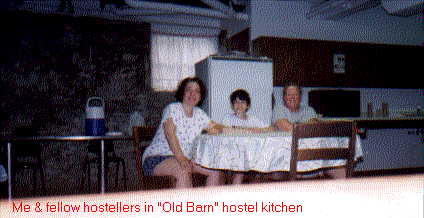 Right: The woman and her son reserve a family room at the Old Barn hostel every summer to enjoy the lovely wooded grounds, and to ride down the river in their inner tubes.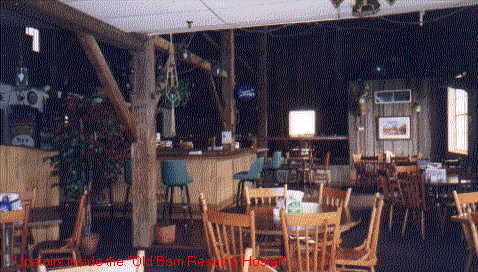 Left: Here's the restaurant and pub in the Old Barn Resort Hostel. There was also a room with a pool table, and a room with video games.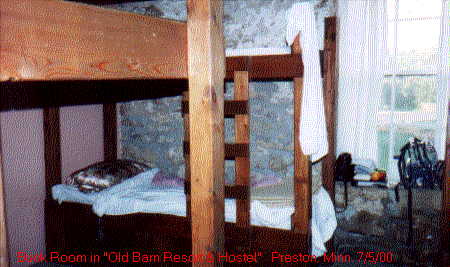 Left: Always got to get a picture of my bunk. Love those bunks!


Left the KOA in Sioux Falls by 5:30 AM. Heard a couple of rain drops on my tent--well, you know the drill!

Drove to Storm Lake, Iowa to see the Wind Farm. Lots & lots of huge wind mills! Just one blade was bigger than my whole car.
To learn more about them,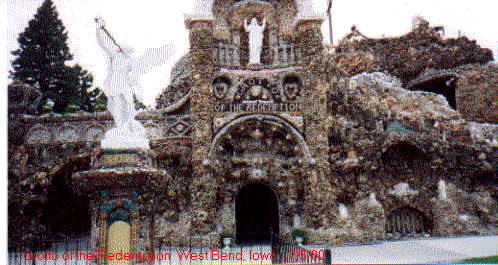 From the Wind Farm, I zipped over to West Bend, Iowa to see the Grotto of the Redemption. It's best just to check out thier web site: www.nw-cybermall.com/grotto.htm
Above: Grotto of the Redemption, West Bend, Iowa

I wonder if the guy who built this alone, and the guy who built the "Coral Castle" alone were related? What causes that anyway? About the only thing I can build by myself is a submarine sandwich.