Oscuro High Desert

Hostel Ranch

Carrizozo, New Mexico

Oscuro High Desert Hostel Ranch

PO Box 798 Oscuro, NM 88301

Tel # (505) 648-4007

E-mail: oscuro@nm.net

Rates: $12-$14/person



$26/private
Beds: 19

Office hrs.: 7am - 10 pm

240 acres of ranch land


After Roswell I came here to the Oscuro Hostel. Nice & quiet. I'm sitting here under a tree in the back yard. The sun has gone down and there's a cool breeze. Right now I am the only hosteller here.

The man who manages this hostel is Dirk Norris. He has 2 dogs, a bunch of chickens (I know, "flock"), and a steer. My chore tomorrow is to collect chicken eggs.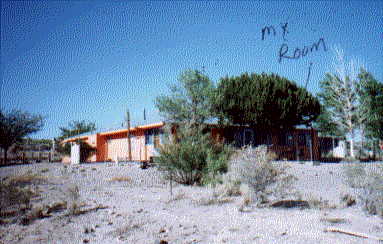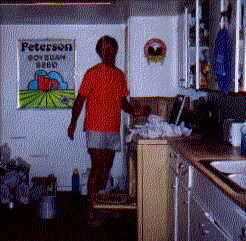 Above: Dirk. I snapped his photo as soon as I arrived at the hostel. He's doing laundry.


One of these days I'll learn how to lighten up these pictures.
Above: The hostel is located 15 miles from the nearest town. No neighbors in sight. Not a car to be heard. Silence!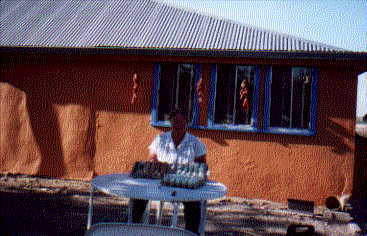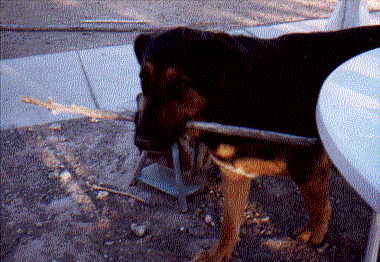 Above: Teager bringing me a stick to wrestle away from him.

I collected 82 eggs that morning.


Dirk made bacon & eggs for breakfast. We ate at the little round table outside. After breakfast, one of the hens walked over to me. I picked her up and held her on my lap. She didn't struggle to get down. So I asked Dirk, "Is that a sign that she likes me?" He responded, "I think it's a sign that you've got a pretty good grip on her."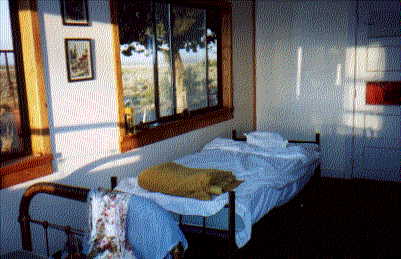 Above: My bed right next to the big, open windows. Pitch black nights. Fantastic sunrises!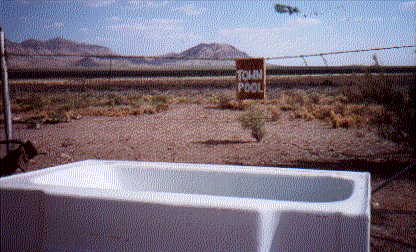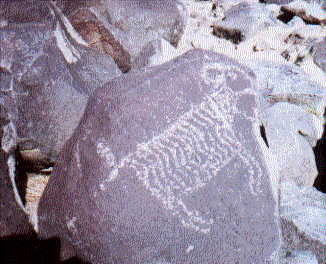 Left: During my stay at the hostel, I took a day trip to the Three Rivers Petroglyph site. There are over 21,000 prehistoric rock drawing there.

This is not a good place to wear sandals and shorts (like I did). There are signs along the path warning of rattlesnakes.


Above: Later I drove to Carrizozo, NM to see the Valley of Fires. That black stuff in the photo is lava that flowed 1500-2000 yrs. ago. It covers 125 square miles.
To learn more about the Valley of Fires,


After 3 days and 2 nights at the Oscuro High Desert Ranch Hostel, I was rested and ready to continue my journey!

In the evening, after my day trip, I bought a bag of carrots to feed the old white horse standing at the end of the road.

The dirt road was longer than I thought. The sun seems to set faster in the desert. Well, you get the picture...

Luckily, the road was straight and I could see the light from the hostel in the distance. When I got there, Dirk had cooked some stir fried vegetable for supper.