Sandia Mountain Hostel

Cedar Crest, New Mexico

Sandia Mountain Hostel

12234 Highway 14N

Cedar Crest, NM 87008

Tel. # (505)281-4117

Rates: $12/person


$30/private
Affiliations: None

Office hrs.: 4:30 to 10:00pm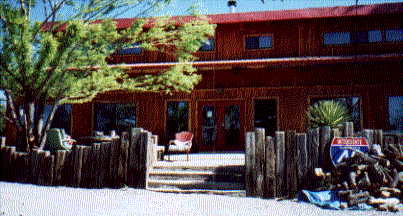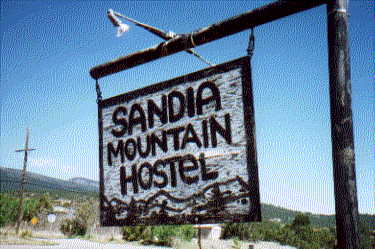 First let me mention that after leaving the Oscuro Hostel, I had planned on going to the Route 66 Hostel in Albuquerque. Well, I made it there, but it was a little too crowded for me. It wasn't overcrowded, just a little more crowded than I prefer. The manager was very good about it. He gave me a refund and told me about the Sandia Hostel located in the mountains not far from there. Now that sounded more like my kind of place. A little while later I was sitting on one on the big bunk beds in front of an huge open window at the Sandia Mountain Hostel.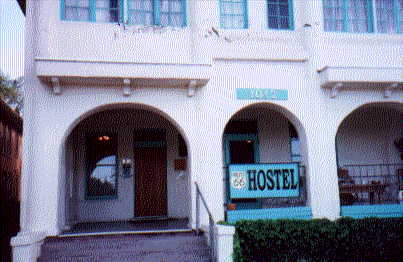 Below: Route 66 Hostel in Albuquerque, NM

Here's some information about the Rt. 66 Hostel (Photo Above)

1012 Central Ave. SW, Albuquerque, NM 87102

Tel. # (505) 247-1813

E-mail: CTaylor939@aol.com

Rates: $12/person $27/private

Beds: 30

Affiliation: None

Office hrs.: 7:30 - 10:30am & 4--11pm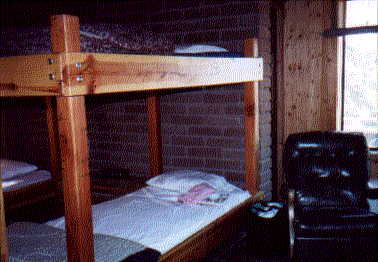 Above: Here's my big bottom bunk right next to the huge open window--with a cool wind blowing in! In the Sandia Mountain Hostel.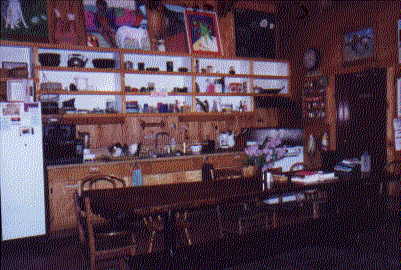 Large, open kitchen in the Sandia Hostel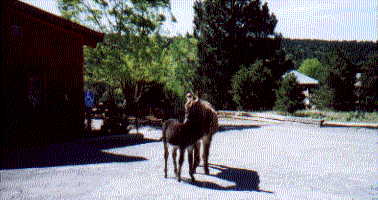 Left: Resident burros: Chiquita & Matilda. The manager warned me to keep my car windows closed because the burros like to reach inside and drag out anything they can.

Ahhh..

A breath of fresh air!


Sandia Hostel was extremely clean and neat. Bathrooms were large and spotless. The owners were friendly.

I ended up returning to the Sandia Hostel during my second road trip the following year.