Pittsburgh International

Hostel

Pennsylvannia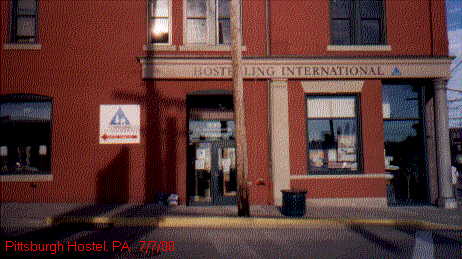 Pittsburgh International Hostel

830 E. Warrington Ave.

Tel. # (412) 431-1267

Rates: $17/HI member

Credit cards: yes

Beds: 56

Private Rms.: yes

Affiliation: HI

Office Hrs. : 8-10am & 5-10pm

Above: Pittsburgh International Hostel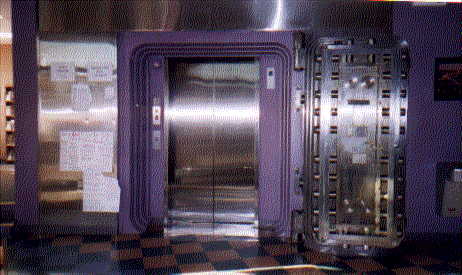 Above: The elevator. The Pittsbugh Hostel used to be a bank. They have cleverly converted the heavy duty safe into an elevator.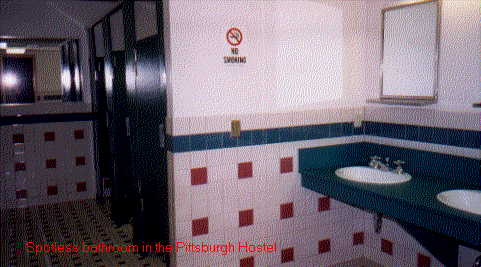 Right: Spotless, modern bathrooms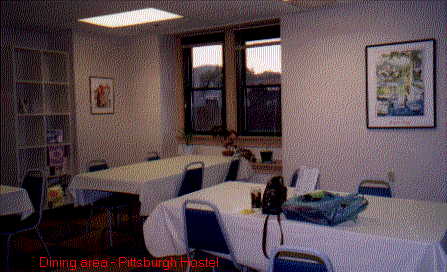 Left: Dining area off the kitchen.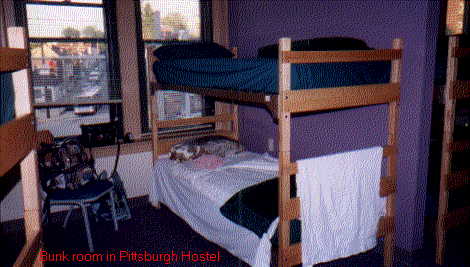 Above: My bunk. Had the room to myself again. Pretty good view of the city. And it wasn't noisy at all. Fell right off to sleepy sleep land.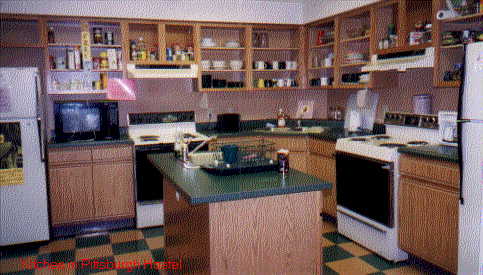 Right: What a kitchen! It's cleaner than mine (well, that's not a fair comparison because everyone's kitchen is cleaner than mine).


There was a piano room and a library for anyone who wanted to use it.

Even though this hostel was in the city, it wasn't bad because it wasn't in a super-crowded area. And there was plenty of parking that looked fairly safe.

The first thing I noticed about the Pittsburgh Hostel was that it was immaculate. Very clean. And the manager and workers were friendly & helpful.

It's located in a renoveded bank building. It seemed a little strange getting into what looked like a bank vault to ride the elevator upstairs. But it was neat!