Pyramid Lake

Paiute Indian Reservation

Nixon, Nevada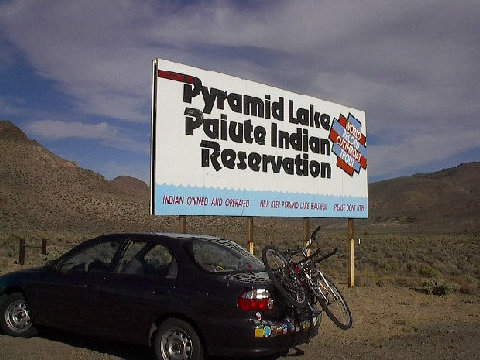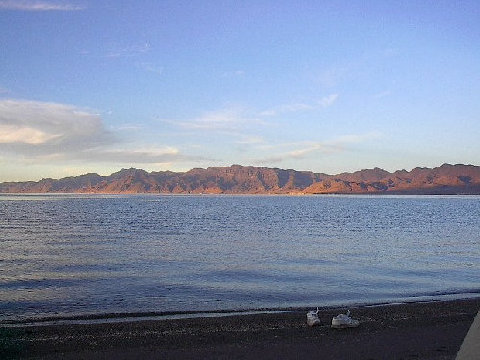 Left:

Took my shoes off, and made myself right at home.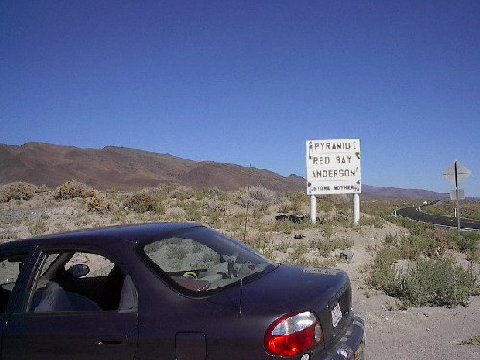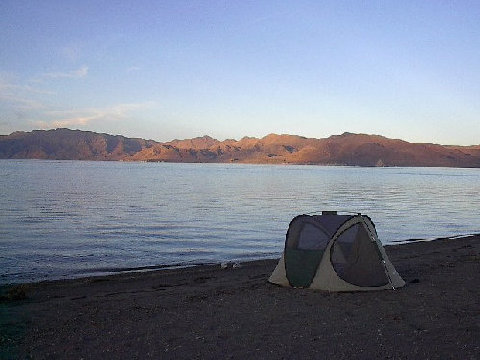 Pyramid Lake was one of my favorite places--a real retreat. No hotels, no campgrounds, no lake-side camps, no boats, no traffic, no crowds.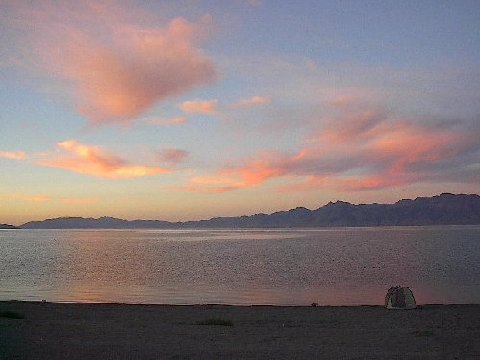 I stayed 3 nights. One night when I went to sleep, the lake was very calm. But as the wind picked up, white caps appeared on the lake, and I had to get up to move my tent back away from the shore about 15 feet because the waves were almost reaching it.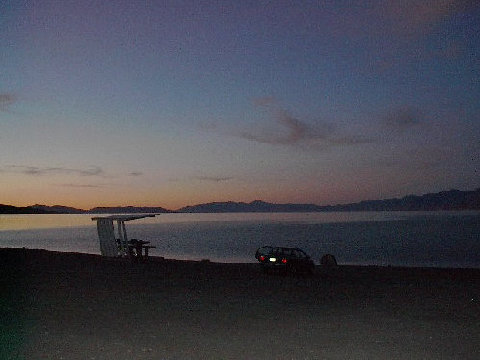 The nights were pitch black. Not a light to be seen, except for the stars. (and the reflection of my car tail lights & license plate.)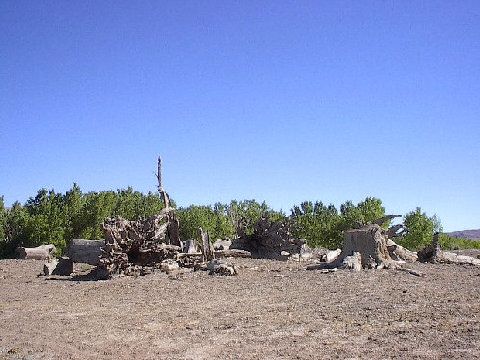 Left:

Remnants of ancient trees from a time when this area was covered with forests.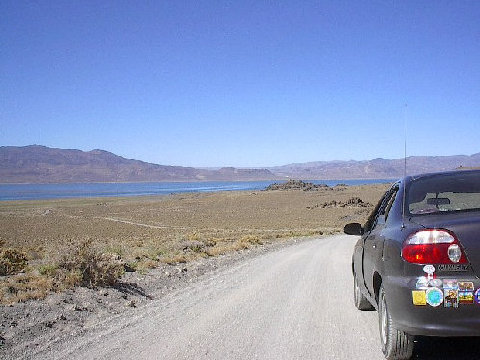 I had planned on coming to Pyramid Lake last year. But wasn't able to fit it in.

Now that I had made it here, I could not leave without seeing "The Stone Mother" that I had seen and read about on the Internet during my road trip research.
Left:

This is the road that leads to the Stone Mother. Once again, my car was put to the test...

Right:

Road isn't too bad yet.

Only saw one other vehicle--a pick-up truck.

There were a few cows wandering around also.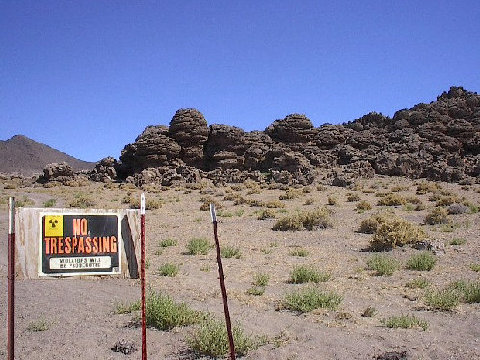 Left:

On the way, I noticed this little sign up on the hill, so I got out of my car to check it out.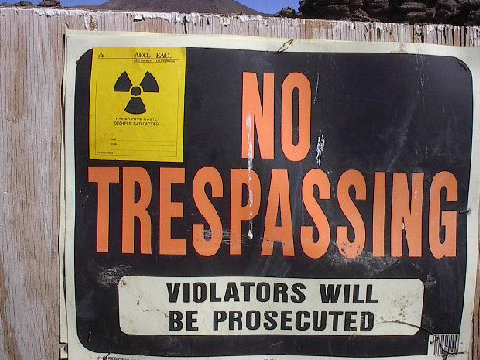 Up in the left hand corner it reads, "Radioactive Waste".

I didn't read anything about that during my research.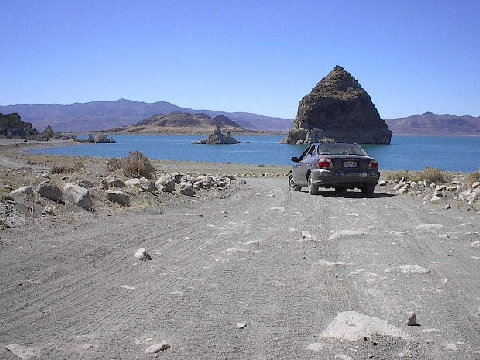 Right:

Made it to Pyramid Rock.

Now to find the Stone Mother.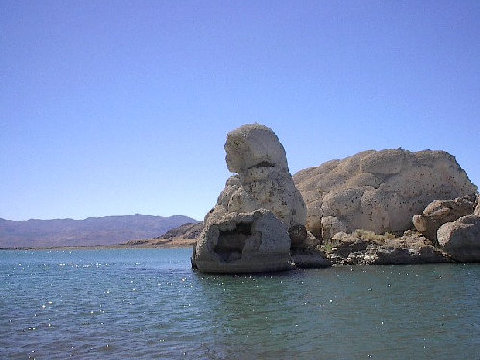 Left:

It took a while for me to get the right angle.

And then I saw her--The Stone Mother.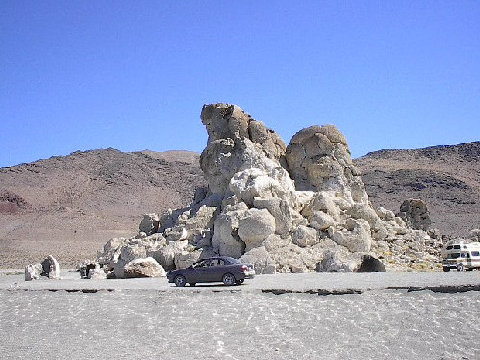 Left:

At one time, these huge rocks were covered by the lake.


It was a hectic drive through the heavy traffic of Reno, NV, but once I got out on the open road again, it was well worth it to arrive at Pyramid Lake.

It's a another beautiful desert lake. Located on the reservation, it is owned & operated by the Paiute Indians.

It only cost $5.00 a night. There was a small store nearby that closed in the late afternoon. After that, you're totally alone.

And I mean TOTALLY alone! So silent & peaceful. It was great.