Quail Creek State Park

St. George, Utah


(Taken from my journal) Drove from Hanksville. Stopped in Mount Zion National Park. Someplace else too, but I can't remember. Drove around 400 miles today.

It wasn't windy when I got here (Quail Creek) an hour ago, but not its blowing like hell! It was warm & calm when I put the tent up.

After I put the tent up I noticed a "reserved" sign for this site, and for all sites. This place is empty now except for 2 RV's. I'll stay here and hope that the people who reserved this site don't show up. In the meantime I'm going to have to try to sleep in the back of the car because the wind is so strong it's flattening out my tent.

There are wind or sun shelters at every site. Now it's a wind shelter. It helps a little, not much. It's so windy the water has white caps! I put 3 big rocks on the edges of the tent to keep it from blowing away. It's too windy to take it down right now.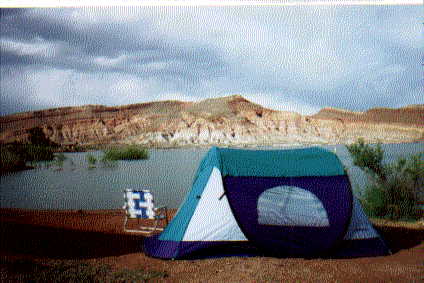 Above: Quail Creek, my idyllic, serene campsite (untill the wind picked up!)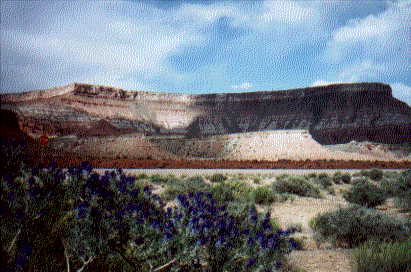 Above: Mount Zion National Park, Utah


It looks like the sun is going to be up for another couple of hours. Maybe I should have driven through to Las Vegas. Maybe I should just pack up and go to a motel again.

I think I'll just make up my bed in the back seat of the car and see how it feels...

Note: A few days later, while checking out places in my Hostels USA book, I found a Hostel in Hurricane, Utah--only about 10 minutes from Quail Creek! Man, I could have slept in a real bed that night instead of being cramped up sleeping on the "hump" in the middle of my tiny car's back seat.

That's one of the draw backs with pushing myself --I get too exhausted and tend to miss things. Utah has lots of hostels.
Click here for

Next Stop:

Click here for their web site: