Weisel Hostel

Quakertown, Pennsylvania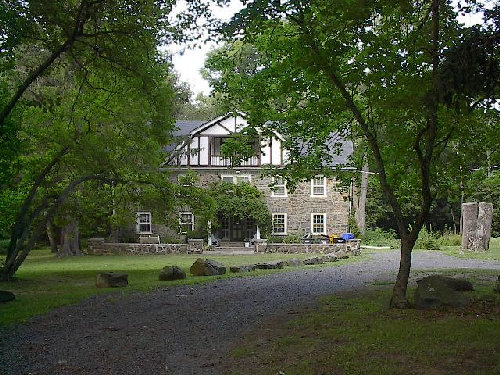 Weisel Hostel

7347 Richlandtown Rd.

Tel. # (215) 536-8749

Rates: $8/HI member

Beds: 20

Private/family Rm: 1

Affiliation: HI

Office Hrs.: 8-10am & 4-9pm


Arrived at the Weisel Hostel at around 5 pm. It had been a long day and I was relieved to make it to the hostel so early. I'd have plenty of time rest and hang out on the hostel grounds.

But when I got to the front door, I found a sign on it, "Closed until Sept 1"!

Oh no! I peeked in the windows hoping someone would be around so I could ask them if it was ok to pitch my tent on the side lawn.

No one was around. I hated to do it, but I had to move on. Checked the hostel book to find the next closest hostel--Evansburg State Park Hostel in Collegeville, PA.

Thought I'd find it before dark--Wrong!
Evansburg State Park Hostel, Quakerville, PA

Closed...Oh, and it looked so comfortable!