Sandia Mountain Hostel

Cedar Crest, New Mexico

12234 Highway 14N Tel. (505)281-4117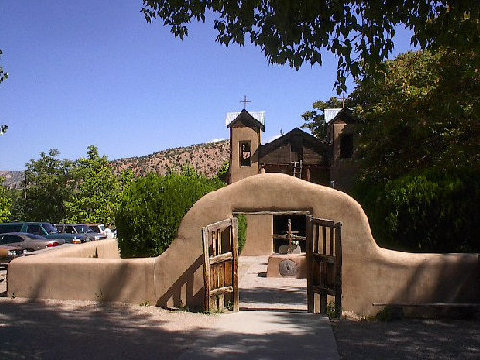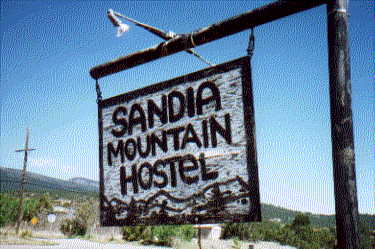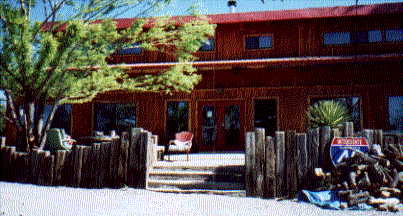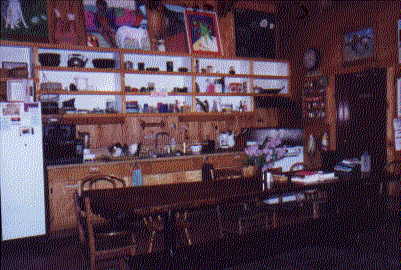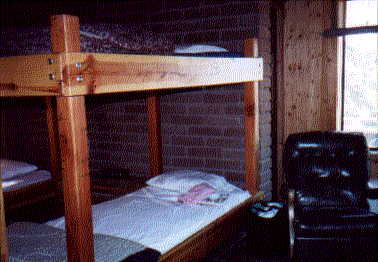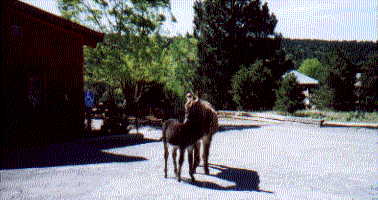 Left: Don't forget to close your car windows so that the burro's don't reach in and drag something out! Don't worry, they're friendly!


I spent a few days last year at the Sandia Hostel. I like it because it's on the side of a mountain. There always seems to be a nice, cool breeze.

Came back this year because I knew it would be a good place to take a break from traveling--comfortable, clean, friendly. A good place to lay back for a day or two and just take it easy.
The owner had offered to take me on a burro ride up through the mountain. But I felt in a rush to get home, so I declined . Now I wish I had! Well, maybe next time! I hope.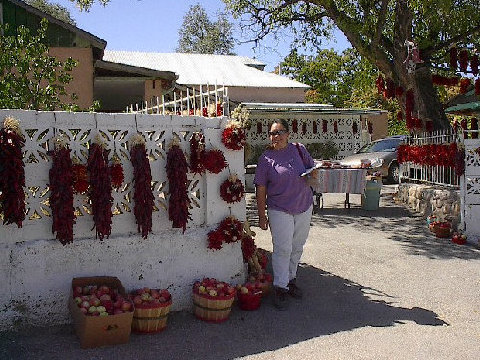 Right: Sandra, a fellow hosteller, and I drove to Chimayo. We collected some "Holy Soil" there. I brought some home to a friend of mine who wanted it.

Below: El Santurio de Chimayo also known as the Lourdes of America. To learn more about Chimayo check out this website:

Above: Clean, well-stocked kitchen.

Above: Very clean, large bunks.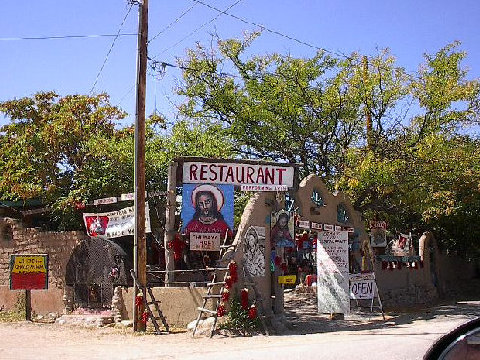 Right: A little restaurant next to the mission.

Below: A stand selling chilli pepper strands. (I know there's a special name for them, but I forget.)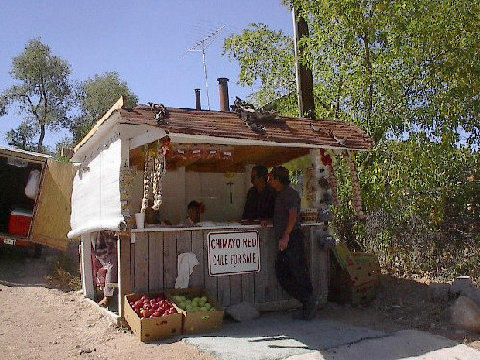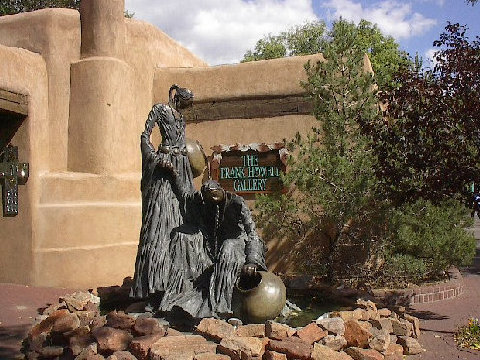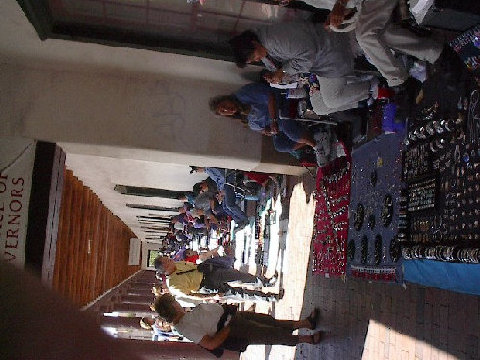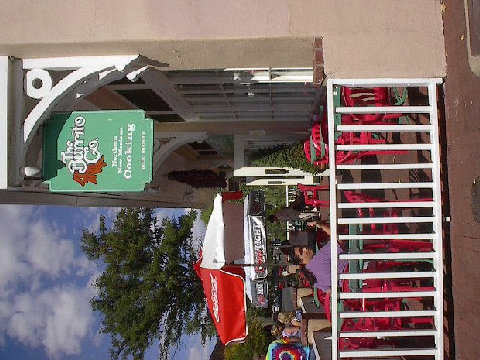 After Chimayo, we drove to Santa Fe to see the market, walk around, and find something to eat.

Left: Bronze sculpture

Left: The Market where artisens sold their jewelery.

Damn, someday I'll learn how to flip these photos!

We stopped for burritos in Santa Fe. They were too hot for me.

I know it's a pain having to "crook" your neck to look at these photos. Sorry. Someday I'll go back and fix them all. Probably not. But I want to.

I'm sure if/when I go to the Southwest again--I'll be stopping in at the Sandia Mountain Hostel and have a cup of morning coffee under that tree again!