Yellowstone Yurt Hostel

Cooke City, Montana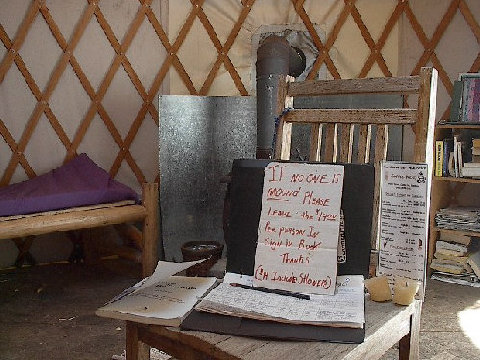 Payment by the "Honor System". The sign reads:

"If no one is around, please leave the $14 per person and sign the book. Thanks"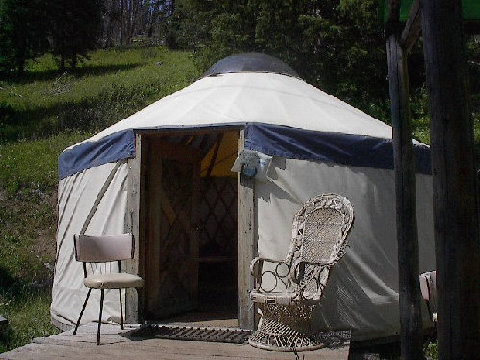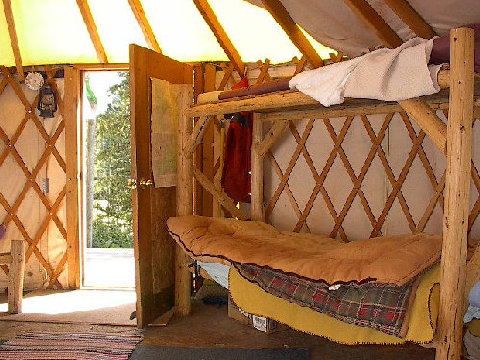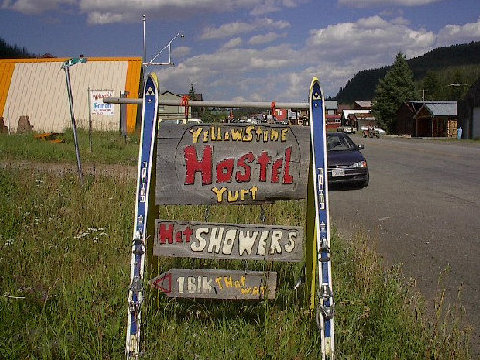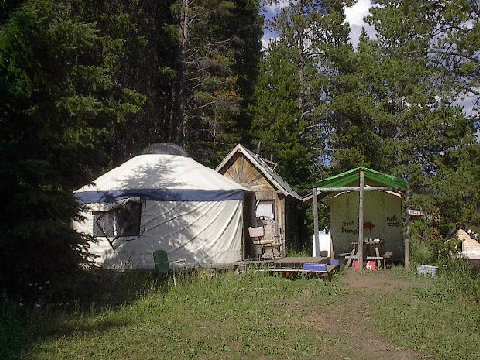 Yellowstone Yurt Hostel

West Broadway St.

Tel. # (800) 364-6242

Rates; $14

Season: All year except

May, June, & October

Affiliation: None

Office hrs. : 24/7

Left:

The Yurt is the round, white structure. Behind that is a small cabin where the manager was staying. The place with the green roof over the picnic table was the cooking & storage area. Bathroom was behind that.

Left:

There were 3 bunks.

I was the only person there that night.

Left:

The Yurt was like a big canvas tent. The white walls and the clear dome on the top allowed plenty of light to enter.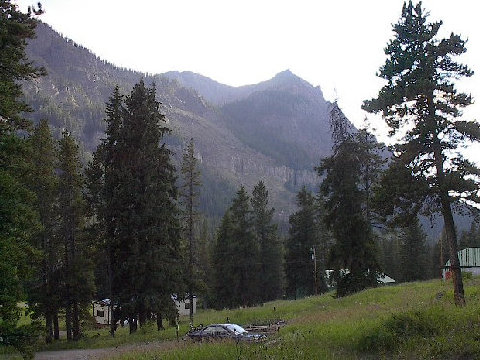 Left:

This is the view from the Yurt Hostel.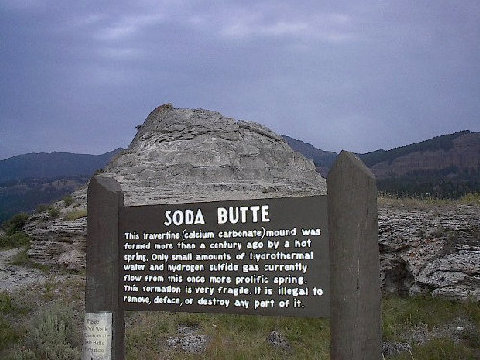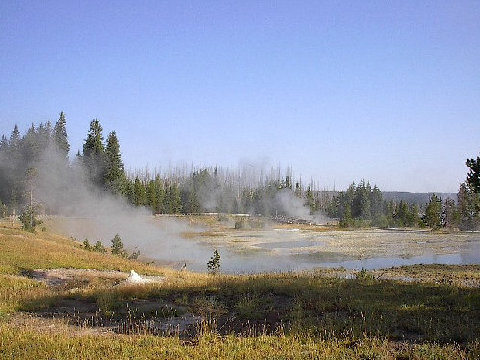 Right:

On my way to the Yurt Hostel, I spent the day checking out the sights in Yellowstone National Park.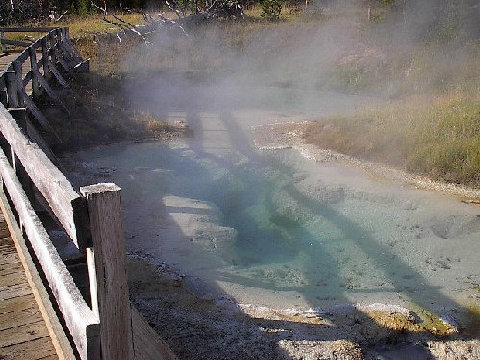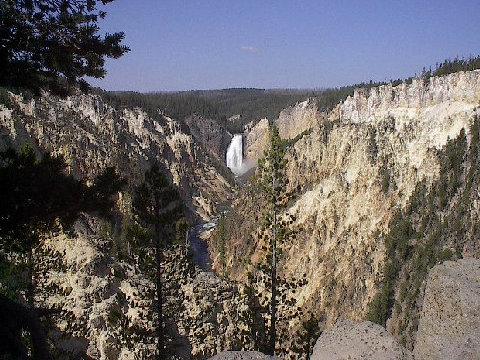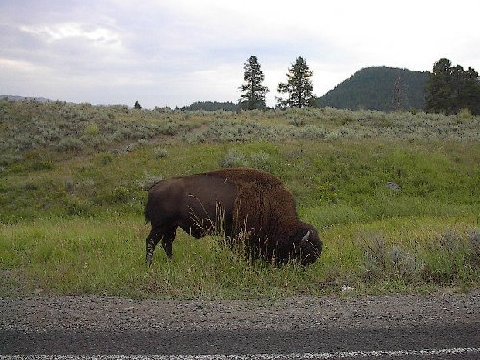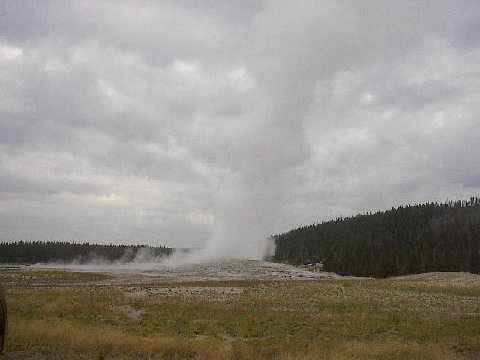 Right:

Old Faithful Geyser

Your Standard Yellowstone Buffalo

Check out theYellowstone web site: